The health of your gums is just as important as the health of your teeth. In fact, because healthy gums provide a strong foundation for the rest of your smile, they are essential for healthy teeth. At Galleria Smiles in Houston, TX, Dr. Andrew Tran offers periodontal treatment for patients with mild to moderate gum disease. These procedures can help eliminate harmful bacteria and disease-causing plaque for a healthier smile.
Our doctors have undergone extensive education and training. When you choose our practice, you can rest assured you are receiving the highest level of care available.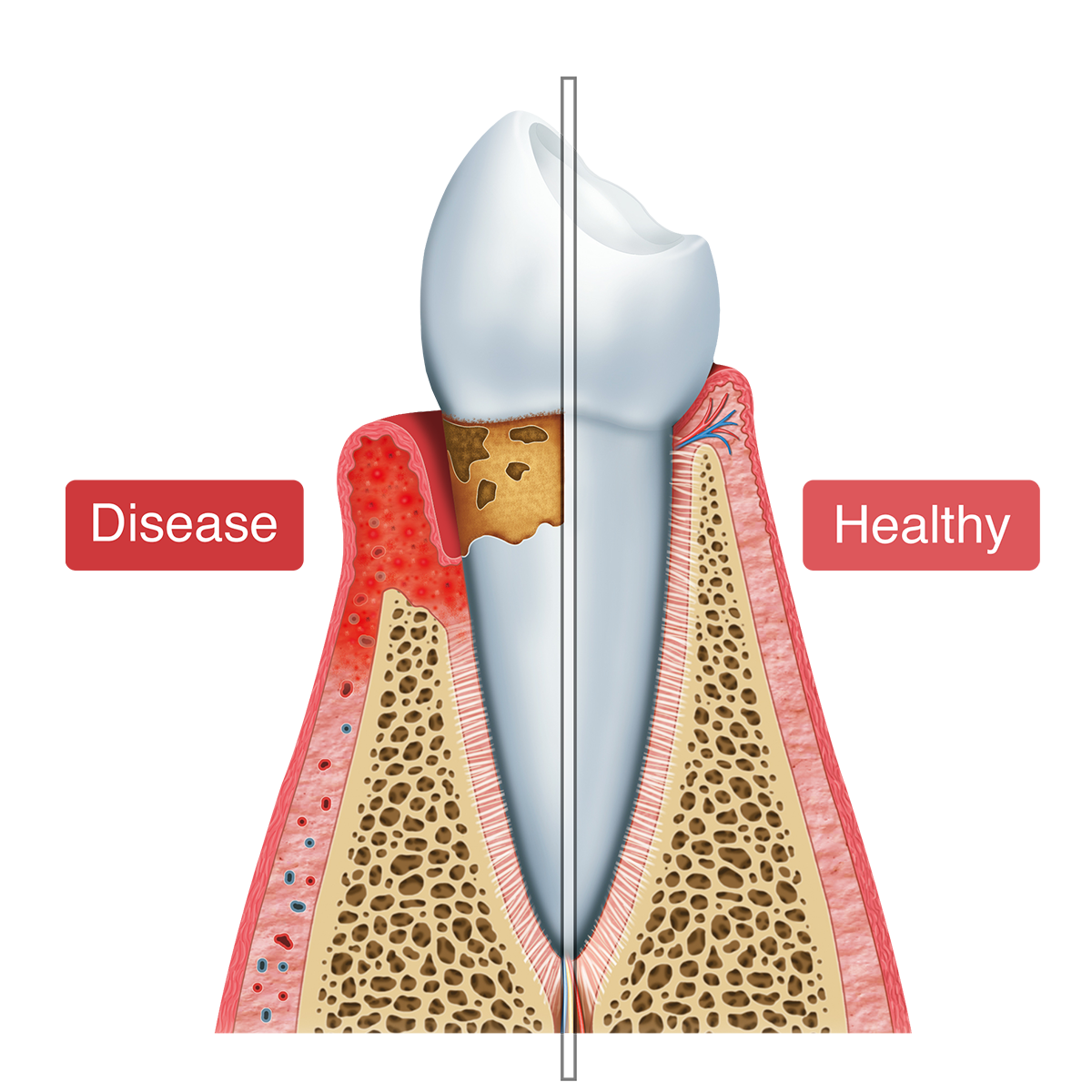 What is Gum Disease?
In simple terms, gum disease is an infection of the tissues around the teeth. When plaque and tartar are not removed routinely, bacteria begin to breed. As a result, the gums become irritated and inflamed. Gingivitis, the earliest stage of gum disease, is characterized by tender, swollen, red gums. As the condition advances, it can exhibit a wide range of symptoms, including:
Bleeding gums
Persistent bad breath
Tooth mobility
Dental sensitivity
Pain when chewing
Gum recession
Why Treatment is Important
Gum disease cannot be cured, only managed. Therefore, it is important to seek periodontal treatment as soon as possible to prevent the condition from advancing. Patients who are proactive about their gum health can enjoy:
Improved symptoms: Periodontal treatments eliminate infection at its source. As a result, there will be a reduction of symptoms such as bleeding gums and bad breath.
Better aesthetics: Healthy teeth and gums are almost universally considered more attractive. Additionally, those who undergo periodontal treatments will be eligible for cosmetic procedures to enhance their smiles, such as teeth whitening, porcelain veneers, or dental bonding.
Lower costs: The longer you wait to treat gum disease, the more expensive it will be. When detected early, gum disease can be addressed through minimally invasive, nonsurgical means. Once the condition has advanced, you may require costly surgical intervention.
Gum disease cannot be cured, only managed. Therefore, it is important to seek periodontal treatment as soon as possible to prevent the condition from advancing.
Periodontal Treatments We Offer
At Galleria Smiles, we offer two types of periodontal treatment:
Scaling and root planing: Also known as deep cleaning, this nonsurgical treatment removes plaque and tartar that have accumulated beneath the gums. Using ultrasonic instruments and hand scalers, your doctor or hygienist removes these irritants and smooths the teeth roots to prevent bacteria from breeding. In most cases, this treatment can be completed in just one or two office visits. Local anesthesia will be administered to keep you comfortable during this process.
Laser-assisted periodontal therapy: Patients with moderate periodontal disease can benefit from the LANAP procedure. This treatment uses a tiny laser fiber to target infected tissue and remove bacteria. Best of all, this process can be completed without the need for incisions or sutures. Due to its minimally invasive nature, individuals can enjoy faster healing, reduced bleeding, and less discomfort.
During a consultation at our practice, Dr. Tran can determine which treatment option will be most beneficial for you. He gives personal attention to each case and prioritizes complete oral health and patient education to create flawless results.
Contact Galleria Smiles Today
Do your gums bleed when you brush? Are they red, puffy, or tender? If so, you could be experiencing the symptoms of periodontal disease. Schedule a consultation to discuss your treatment options. Contact us online or give us a call at (832) 831-5417.